Managing Climate Uncertainties
and Scarce Water Resources
An endless queue of women in colorful garbs and earthen jars nestled over their heads, waiting turns to fetch water from a shallow river in Myanmar for "donation", was adjudged the best photo from over a thousand submissions from 10 Southeast Asian countries in the recently concluded 12th annual SEARCA Photo Contest.
The photo by Kyaw Zaw Lay of Myanmar showcases a common Myanmar ceremony that is nonetheless a significant part of their culture, which reflects the staunch spirit of charity by sharing a basic resource, water. "Water donation" in Myanmar, especially of potable water, is elevated to an organized approach of sharing drinking water, especially to people and communities in arid regions that seasonally experience drought. Apt for the theme "managing climate uncertainties and scarce water resources" of the 2018 SEARCA Photo Contest, the first prize winning photo gives a glimpse of culture-specific interventions that help mitigate effects of water scarcity to people, which may have been aggravated by climate change.
A total of 276 professional and amateur photographers from Southeast Asia submitted entries to the SEARCA Photo Contest of 2018. Among them, Victor Diaz Kintanar of the Philippines, Dikye Ariani of Indonesia, and AungKyawTun of Myanmar bagged the 2nd prize, 3rd prize, and the people's choice award, respectively.
First Prize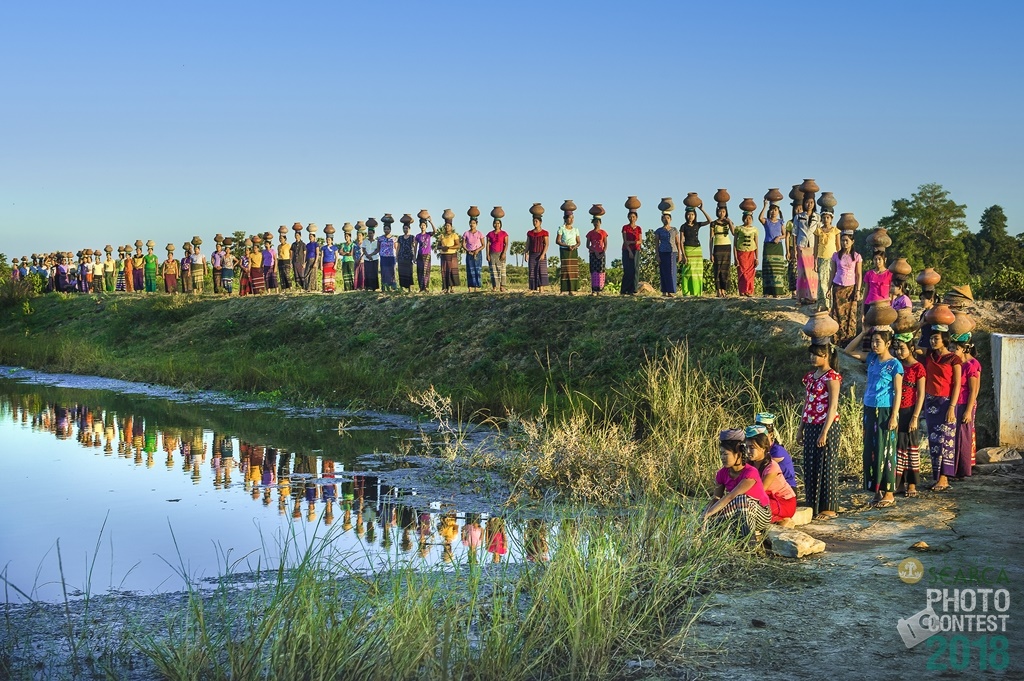 Kyaw Zaw Lay
Myanmar
Water for our village donation
Second Prize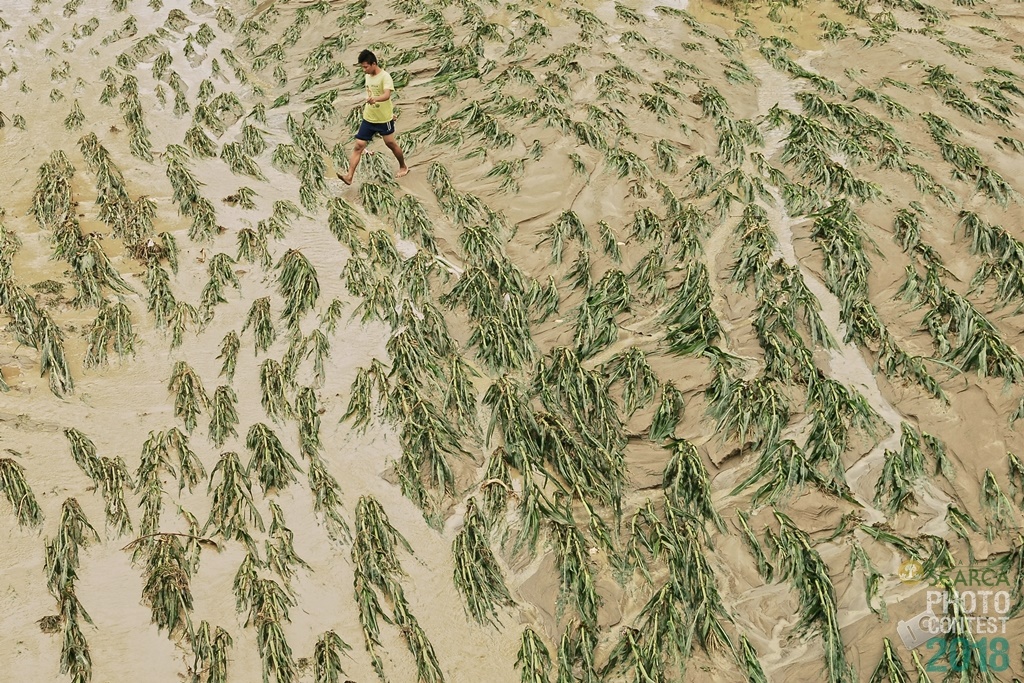 Victor Diaz Kintanar
Philippines
A farmer walks past a cornfield destroyed by the flood caused by tropical storm "Queenie" (international name Sinlaku) in Langtad, Argao, Cebu, Philippines. Strong winds and heavy rain caused floods, uprooted trees damaging bridges, hundreds of homes, fishing vessels, and crops, and leaving three people dead.
Third Prize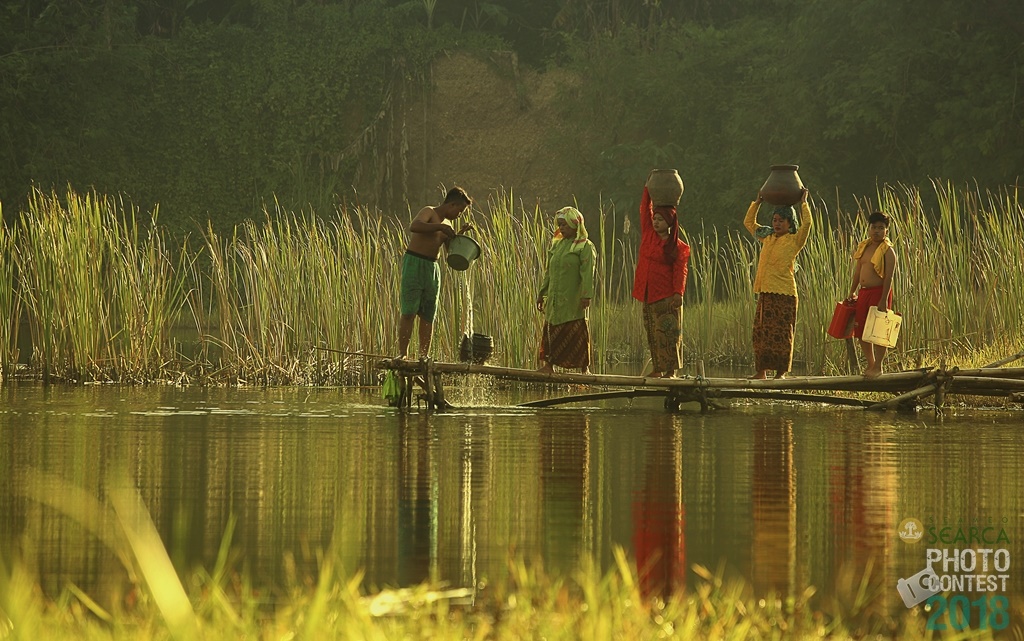 Dikye Ariani
Indonesia
Sometimes when there is no clean water around, old people have to walk to the nearest river.
People's Choice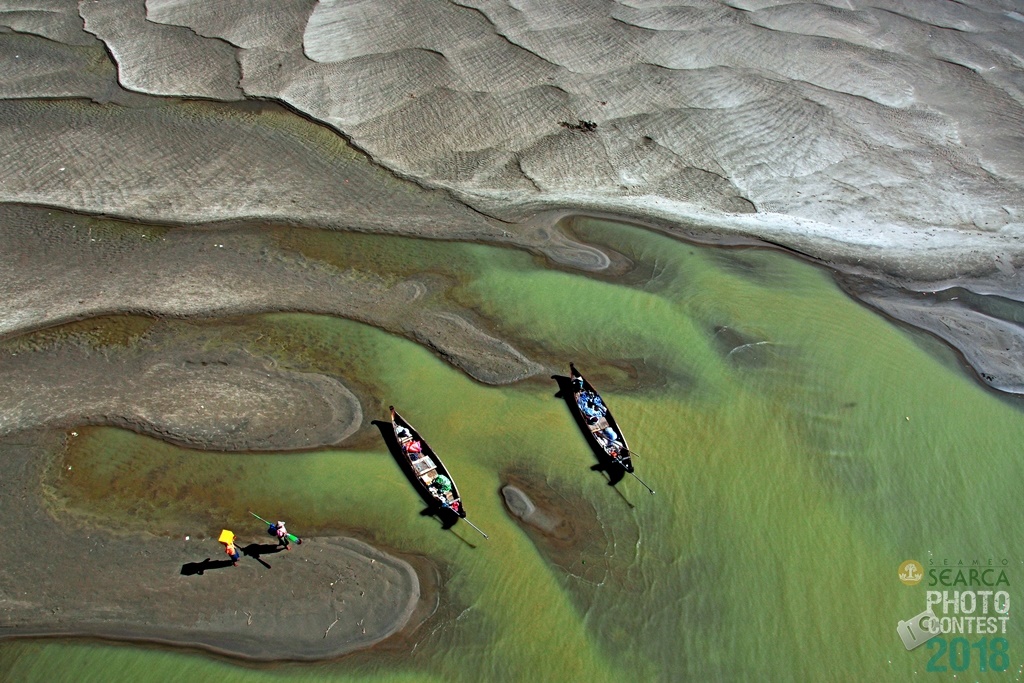 AungKyawTun
Myanmar
Daily life
Finalists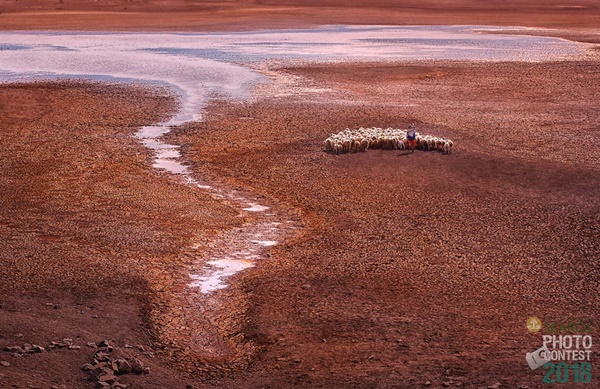 Thao Vu Xuan
Vietnam
The drought image in a reservoir for agriculture, Phan Rang, Midle of Vietnam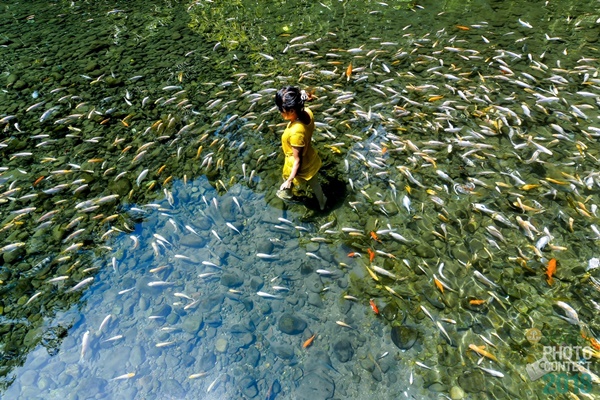 Ady Agustian
Indonesia
Various types of fish are kept in Sendang Senjoyo, a spring for agricultural irrigation in the city of Salatiga and surrounding areas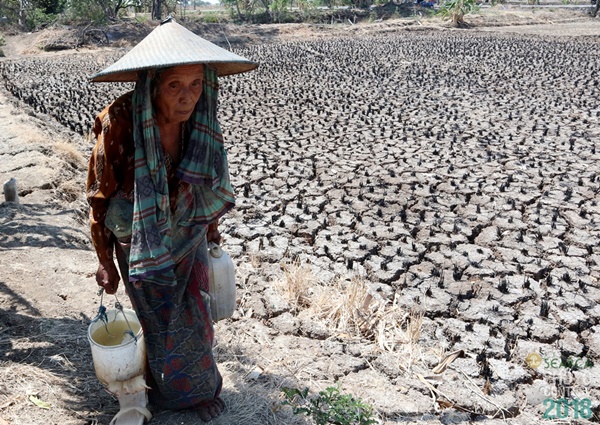 Koesnoel Tjahjadi
Indonesia
Drought hit 27 villages in six sub-districts in Gresik Regency, East Java, Indonesia. Thousands of people have difficulty getting clean water. Grandma Rukmini, among them. This 70-year-old female farmer must walk 1 kilometer to get lake water in her village. Kandangan Village, Cerme District, Gresik Regency, East Java, Indonesia. Barefoot walk past dry paddy fielders. And, the ground is cracked. Within a day, Rukmini can go 3-4 times back and forth looking for water. The condition of the clean water crisis was felt for years. The annual dry season routine for the local community. Grandma Rukmini when taking water in a bucket container on September 27, 2018.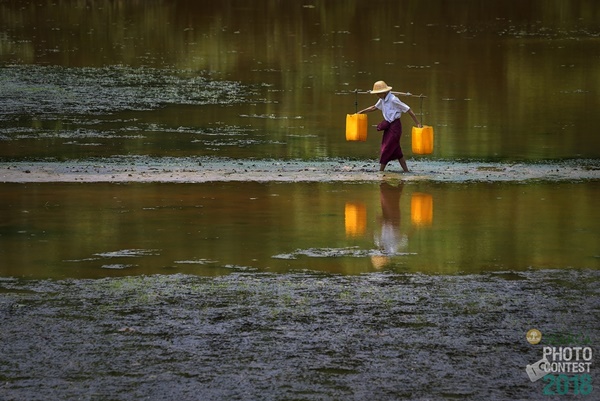 Thi Ha Maung
Myanmar
In this photo, old man is taking water for drinking and using for something because of summer. In the summer season, water is very important.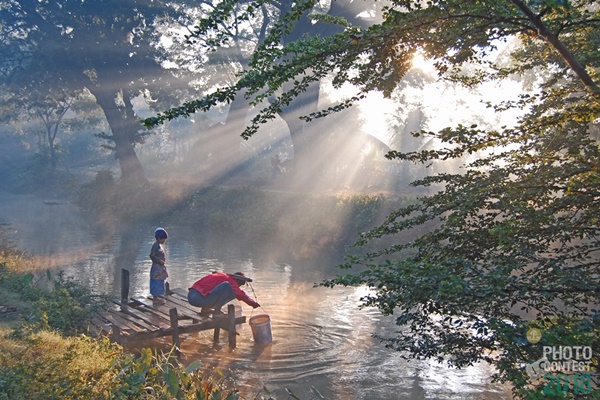 AungKyawTun
Myanmar
Carry water in Mandalay irrigate.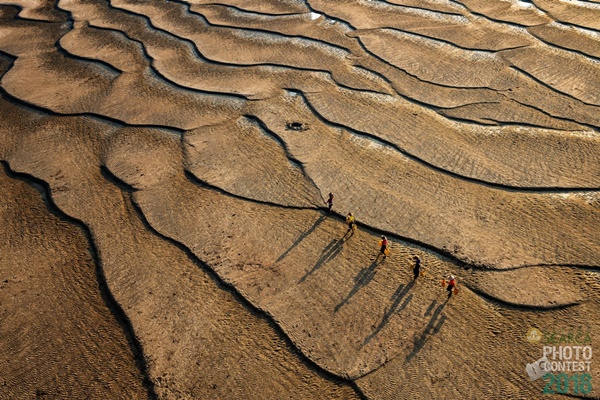 Zay Yar Lin
Myanmar
Villagers going to fetch water from handscooped waterhole on the bank of Irrawaddu River during low tide. Different patterns of river sand bank usually form at the beginning of Summer and water is scare at this season.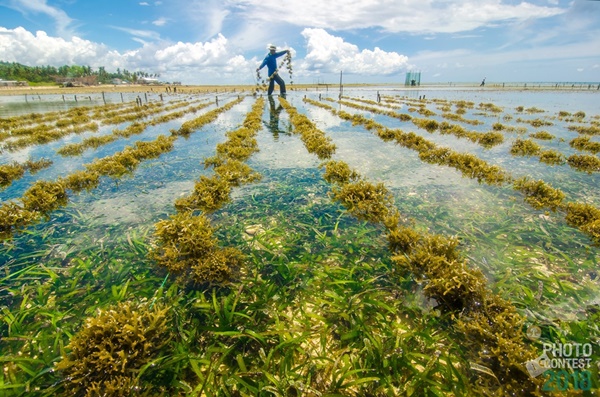 Anthony Into
Philippines
An "agal-agal" farmer carries seaweed seedlings tied on a rope to be planted to a vacant area in the shallow waters at Brgy. Pasiagan, Bongao, Tawi-tawi. Farmers living in the stilt houses have long found a way to make use of what's available for their livelihood needs. They have been planting seaweeds for decades and they don't need irrigation because they have an unlimited supply of seawater. Aside from providing sustainable, healthy seafood for local communities, seaweed aquaculture offers a lot of opportunities to mitigate and adapt to climate change. Moreover, it can help reduce the negative impacts of climate change through carbon uptake, reduction of agricultural greenhouse gas emissions, and protection of shores from coastal erosion.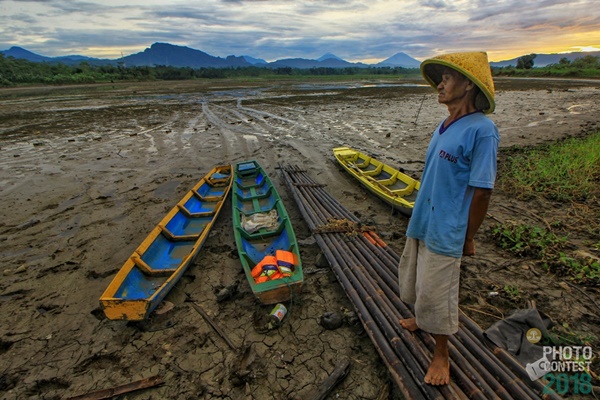 Arif Widodo Al Azis
Indonesia
Significant climate change that is enough to make lake water dry up and eliminate the fishermen livelihoods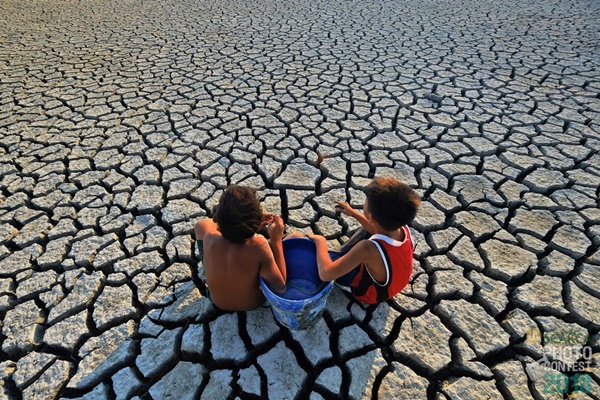 Klienne Eco
Philippines
Because of climate change drought is inevitable every year, which can lead to water scarcity.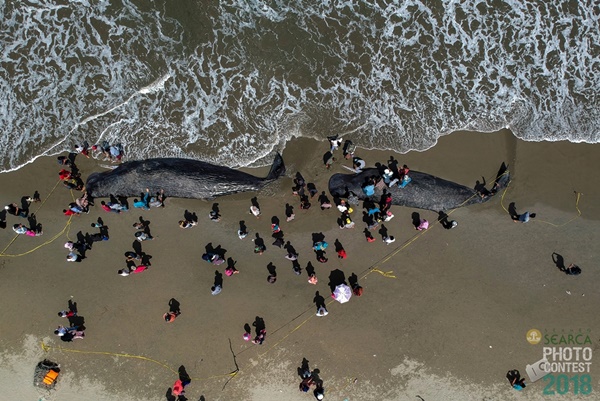 Fahreza Ahmad
Indonesia
A drone's eye view as locals gather around two sperm whale carcasses at a beach in Banda Aceh, Indonesia, on Nov. 14, 2017. At least four of the nine whales that become stranded died despite strong efforts to get them back to sea. Indonesia's government rushed personnel to the site where they, along with environment activists and local helpers, tried to rescue the whales by pushing them back into deeper waters from where they could escape to the open sea on their own.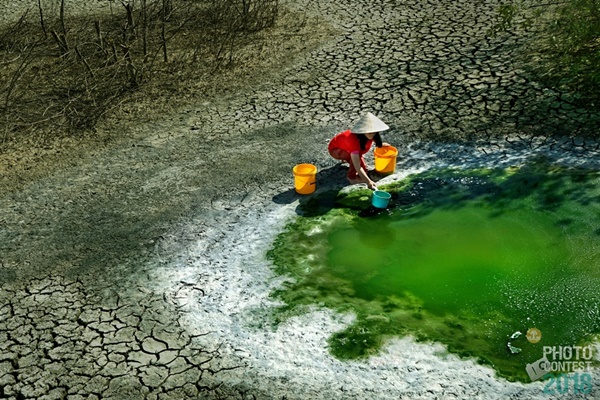 Do Huu Tuan
Vietnam
Drought season in the local area is no longer water because of hot sun, this is the last pond for livestock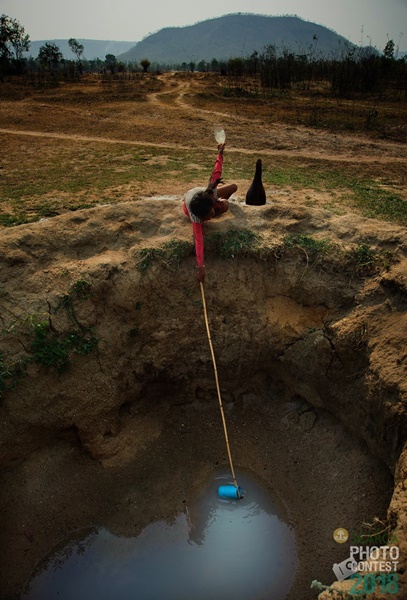 Tien Ho-Anh
Vietnam
When the forest is destroyed, the water source becomes scarce.